Hamer AM106 King Series Winch Bar for Toyota Hilux Cruiser 2021-on without Factory Flares
HAMER KING SERIES BULL BAR
SHAKE UP THE STATUS QUO
Hamer King series bull bar is a bumper replacement bull bar that has been specifically designed to fit individual vehicle. Not only adding a tough look to your vehicle, Hamer bull bar protects the front of your vehicle during an unexpected event. Stay confident in every journey you make.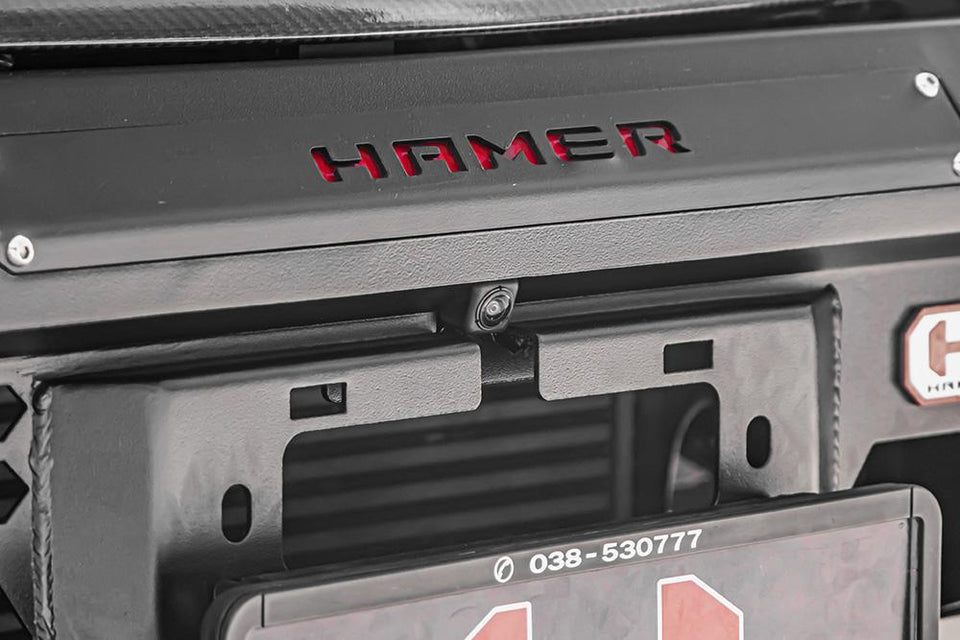 Front camera relocation
Perfectly positioned where you need them on your 4WD so you'll spend less time looking around and more time enjoying the ride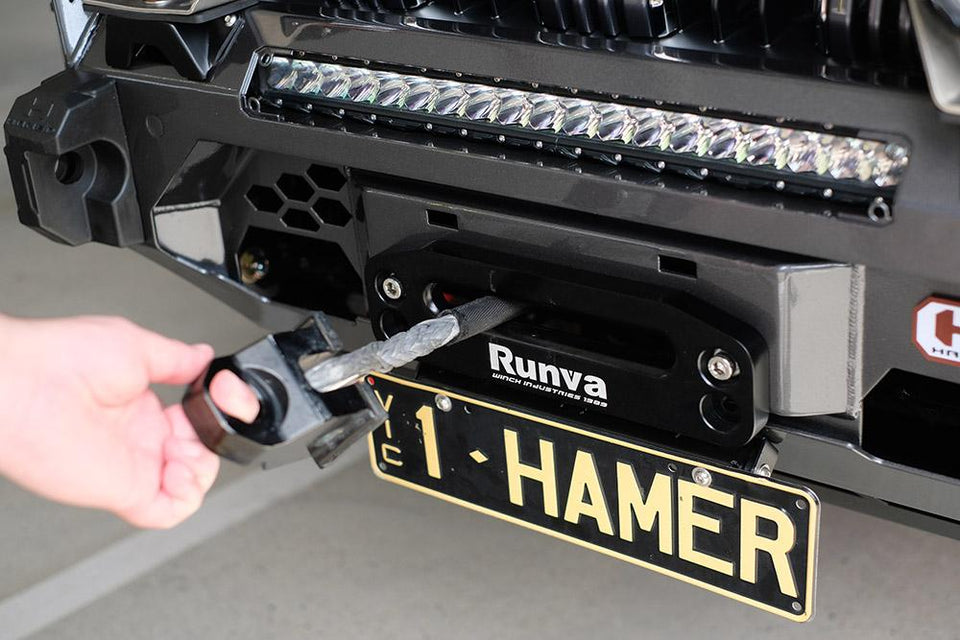 Winch compatible
It's what you need. A stealthy looking bar with a winch slot.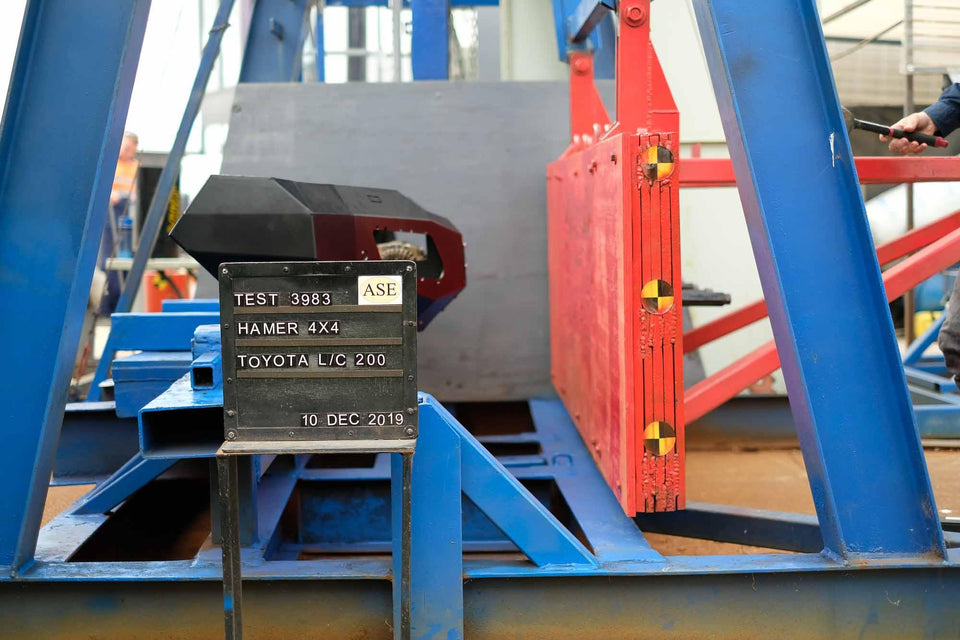 ADR certified and Airbag complient
For safety in mind.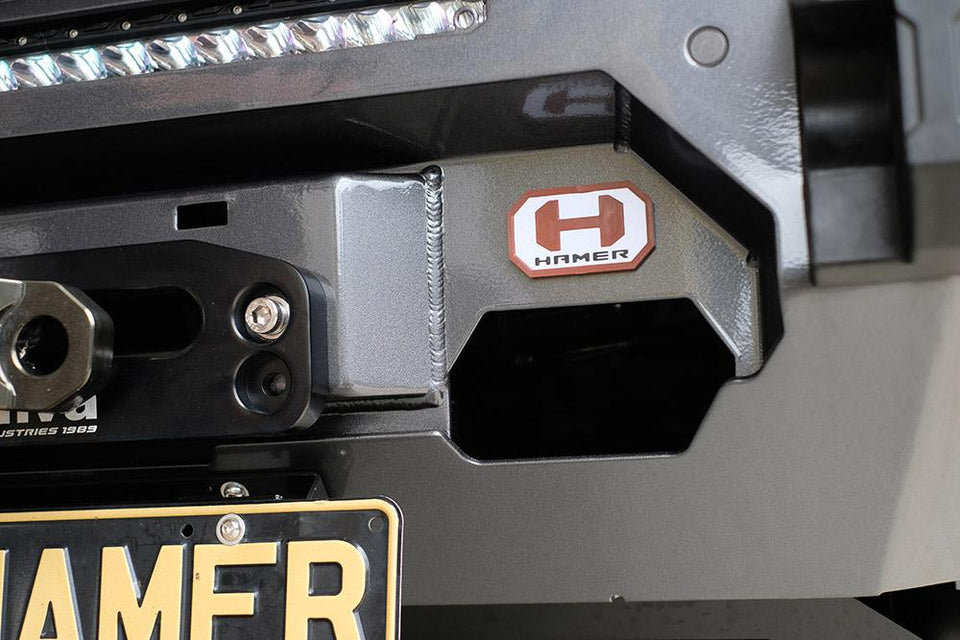 Easy winch level accessability
Just reach in and turn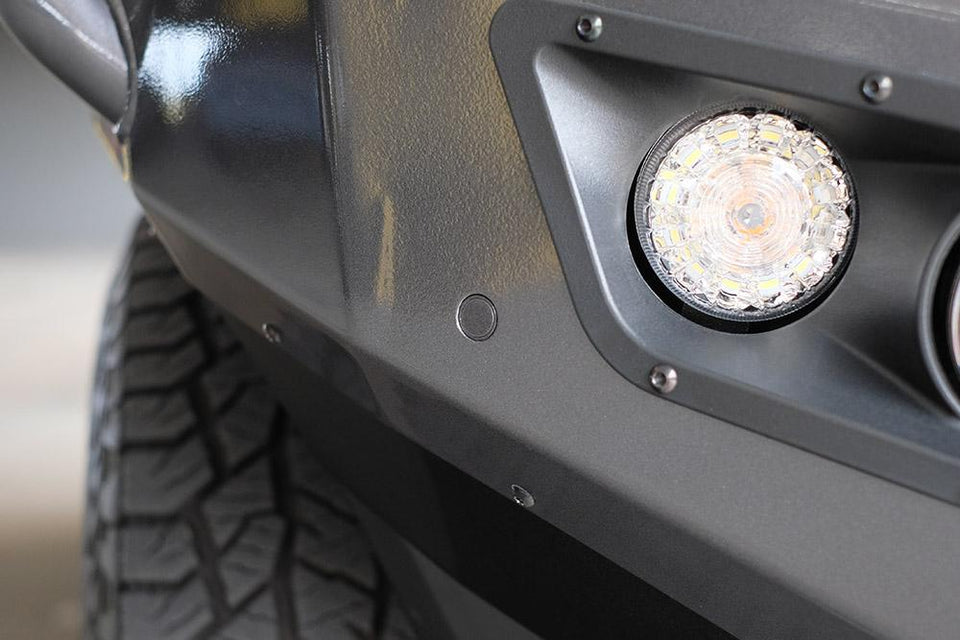 Supports original factory sensors
Got original sensors? Don't worry we have your back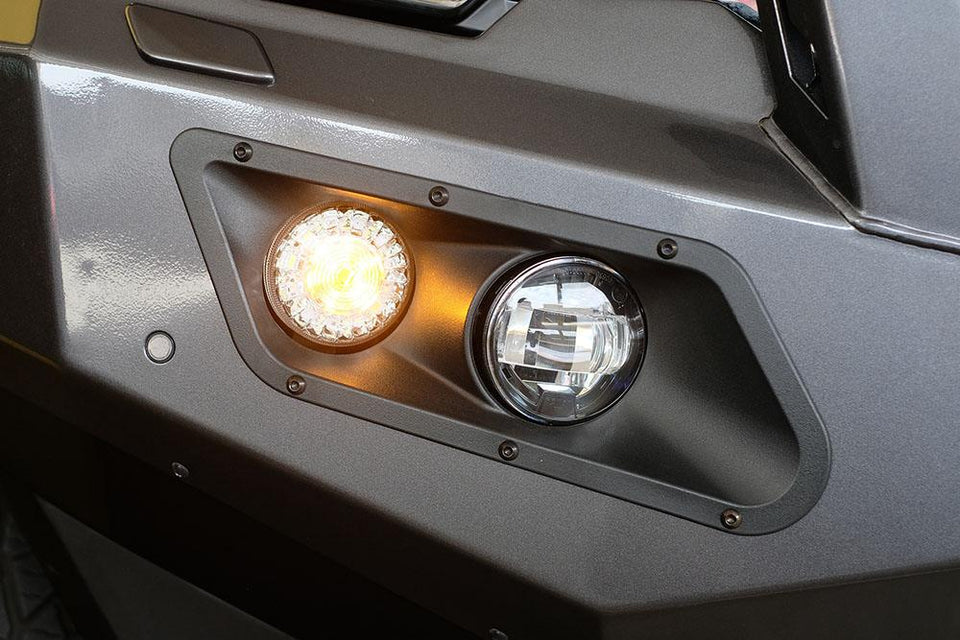 Full LED turn signals, Daytime running lights and Fog lamps
European E-Mark certified high-quality LED lighting systems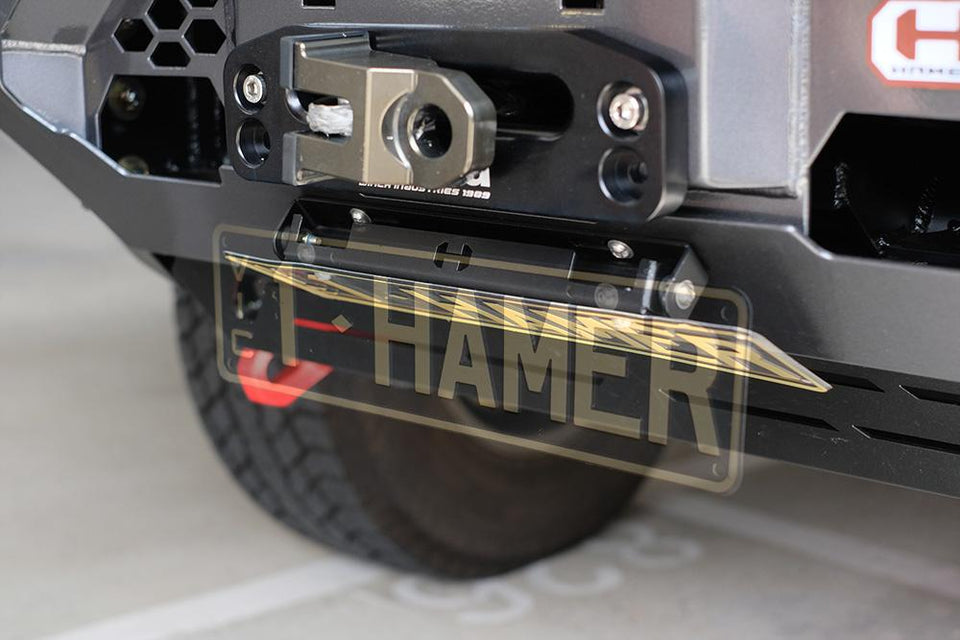 Foldable number plate holder
Foldable for off-road use for that extra approach angle 
Headlamp washer compatible
Utilizing your headlamp washer to your vehicle has never been easier